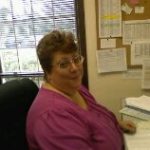 Karen is a long-time staff member of CARE Property Management. She brought personal experience as a prior board member in her community to the CARE team.
Karen is part of CARE's administrative team; she routinely handles the collections and legal procedures for the aged receivables within each community.
In her spare time, Karen enjoys spending time with her daughter, volunteering and enjoying the company of her three fury pets, Midnight, Koda, and Skittles.